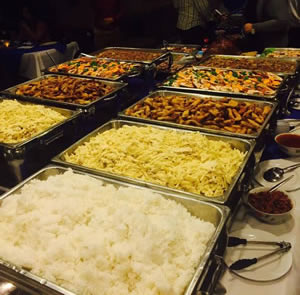 Food is one of the major features of any event – wedding, birthday, debut, anniversary, graduation, corporate party, fundraising event, and the like. So if you are hosting an event in the near future, you should definitely put as much time and attention to the menu to come up with great selections of food for your guests. Unfortunately, this is easier said than done which is why a lot of people in Baguio opt to spend their celebrations in restaurants or hire catering service companies.
Planning the perfect menu for the specific event you are hosting entails a lot of factors. You need to consider the event itself, theme, guests (including specific dietary restrictions), budget, and manpower. And, of course, what's healthy and tastes delicious! This is no simple task, and it can be overwhelming for many. Thus, it is best to let professional caterers handle the job.
If you want to free yourself from all the hassles of food planning, let Kuya Ponz Catering Services handle everything for you! We are a family-owned and operated business that offers exceptional Baguio catering services.
If you are in need of professional Baguio catering services, you can always rely on Kuya Ponz. For more details, give us a call at (074) 442-0514 or at 0905-292-8812 and 0918-408-0226. Also, feel free to check our menu!